Rethinking Cabling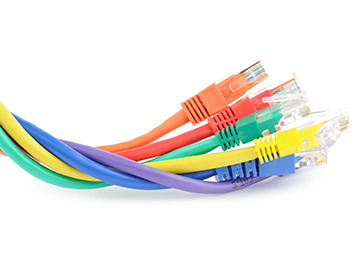 Blog Date:  6/25/2018
Author:  Ray Coulombe
Category(s):  

Cat 5e became an ANSI/TIA/EIA standard in 2001, Cat 6 in 2002, and Cat 6a in 2008. However, it may be extremely useful to consider taking advantage of other existing cabling infrastructure in lieu of running new. Alternatives may include single twisted pair, coax, and even fiber, but require a conversion from the standard cable. Suppliers of these converters include NVT Phybridge, Altronix, and Veracity. Media converters are normally bought in a set, and typically modulate the data signal to a higher frequency. Intelligent planning and application can save both time and money on material, installation, and even facility costs.

Recently, I had the chance to visit NVT Phybridge to learn more about their managed "Long Reach" switch products. Phybridge started in 2006 and focuses on opportunities in the VoIP (Voice over Internet Protocol) area. The company acquired NVT in 2015 to expand its footprint in security.

As telephony began its analog to digital VoIP migration, it created a massive cabling challenge. Miles of installed two conductor UTP cable, terminated in RJ11 blocks, were on the threshold of obsolescence and replacement with network cabling. Phybridge products were conceived and designed to provide 2-wire interfaces built into the Ethernet switch to directly connect to the existing cable infrastructure. Today's Power over Long Reach Ethernet (PoLRE) series provides 24 or 48 ports of PoE over a single pair reliably up to 1200 feet.

I learned that, not only is the technology suitable for cost-saving retrofit, but that this integral cabling-switch technology has its place in new installations also, particularly with Cat-rated cabling. With conventional technology, edge switches must be within 328 feet of the connected end points. The Long Reach technology potentially allows fewer switch locations (and switches) to be provisioned because the reach can now extend to over 2000 feet. With the reduction in switch locations also comes reduction in the supporting physical, electrical, power, and security infrastructure. That translates to fewer equipment rooms and closets, UPS units, door controls, racks, patch panels, etc. As a bonus, the managed switch's GUI is clear, user friendly, and very instructive in the information displayed. My favorite part is a dynamic bar graph for each port showing a display of current power consumed.

With the advent of PoE (Power over Ethernet) and suppliers' own product developments, product line extensions have multiplied! For example, Altronix, with its roots in traditional power supplies, now offers products such as Ethernet/power over coax multi-port mid-span injectors, hybrid fiber-copper Ethernet switches, and units configurable to provide 60 W of high PoE power. Increasingly, the market is seeing an expanding array of switch products, both unmanaged and managed, providing built-in ports with something other than standard RJ-45 physical interfaces for the local (non-uplink) ports.

These opportunities are not unique to security but apply also to any Operational Technology (OT) networks, where distances vary greatly and PoE requirements are common.

But a word of caution with any PoE switch: Be sure to understand the probable power consumption of your loads relative to the total power capability of the PoE Switch. Just because an 8-port switch is capable of providing 30 W PoE+ power from each port, that switch might not necessarily be rated for 240 W (required if each port was used to the max). Also, be mindful of the standby power requirements. If switches are provisioned by IT, they may not fully understand the time requirements for security devices to function in the absence of primary power and may under provision the Uninterruptible Power Supply (UPS).
Resource Blogs
Most Recent Blogs Listed for Ray Coulombe.