UPS and Downs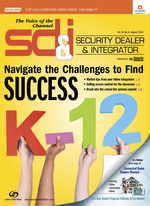 Blog Date:  8/15/2014
Author:  Ray Coulombe
Category(s):  Design Technology, General Interest

Since early in time, back up batteries have been a fact of life in intrusion, access and even CCTV systems. Whether it is in a local panel or as part of a power supply enclosure, batteries serve the function of maintaining power during a limited duration power outage. UL standards cover these, requiring 4 hours for access control (UL294), 12 or 24 hours for intrusion (UL 603 and UL 1076), and 24 hours for fire (UL 864 and UL 1481). If video systems are used as sensors in these systems, they may full under the umbrella of these, also. Uninterruptible power supply (UPS) systems provide protection beyond batteries, supplying line level voltage to certain end devices or to power supply panels themselves. If the power supply itself has battery backup, there is additional redundancy. Let's examine some design considerations for these systems and features worth considering.


Resource Blogs
Most Recent Blogs Listed for Ray Coulombe.