Company Overview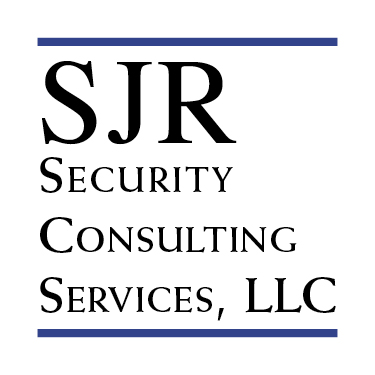 SJR Security Consulting Services, LLC, a Veteran Owned Small Business (Certification Pending), providing expertise and problem solving solutions to security challenges for both government agencies and private sector companies. SJR delivers results to complex security issues while providing flexible, as needed consulting services and hands-on support.
www.sjrscs.com
Services
Security Assessments
SJR conducts security assessments for government and commercial clients for all types of locations ranging from large campus environments to stand-alone facilities to large warehouses and other support facilities. Assessments are conducted with the focus on the protection of a company's or organization's assets and can also include the use security stadards and industry best practices. SJR will coordinate closely with the client to properly scope out the assessment and the level of effort.
Workplace Violence Prevention & Planning
SJR has a proven track record of assisting clients with developing, implementing and monitoring effective workplace violence prevention and planning programs and we can assist you in developing such programs. Our process includes addressing the current insider threat guidelines that some companies/organizations are required to implement. After all, most incidents of workplace violence include an insider, whether it be a current or former employee or an act carried out by someone involved with a current employee. SJR can provide you with the following services: * Develop and Implement Workplace Violence Policies: Facilitate the coordination necessary between all internal departments to develop a workplace violence policy that includes zero tolerance for such incidents. * Develop, Implement, and Monitor Workplace Violence Prevention & Planning Programs: Assist in developing and writing all planning documents, procedures, and SOPs related to the program. * Develop, Implement, and Monitor Threat Assessment Team: Establish an internal team to assess, monitor, and mitigate potential insider threats and incidents of workplace violence. * Development, Implementation, and Monitoring of a Workplace Violence Training and Education Program: Develop training programs to properly train all employees on workplace violence and to potentially prevent an incident, as well as general awareness of workplace violence.
Insider Threat
SJR provides support to clients in the development, implementation and oversight of insider threat programs. This support consists of policy and program development as well as training and education for the client's employees. SJR provides support to clients to comply with Government and industry requirements to establish insider threat programs, including Conforming Change 2 of the National Industrial Security Program Operating Manual (NISPOM).
Risk Management
SJR has in-depth experience with risk management and can support clients with the establishment of a risk management program. The approach used by SJR is Impact x (Threat x Vulnerability) = Risk and we take an all-hazards approach to potential risks that could impact an organizations's assets.
Antiterrorism/Force Protection
SJR's President & Chief Operating Officer is a certified DoD Antiterrorism Officer, having served as the ATO for a National Geospatial-Intelligence (NGA) location at the time of the attacks of September 11th. SJR can assist in the development, implementation and oversight of AT programs for companies and organizations.
Business Continuity Planning
SJR provides support to clients in all aspects of business continuity planning (BCP). SJR support will consist of full life-cycle BCP support from the identification of risks to developing mitigation strategies to addressing identified risks with the goal of ensuring that company assets are protected and able to function in the event of a disaster. As part of the support SJR will develop and facilitate BCP exercises to properly test all plans and procedures and this will include a thorough after-action session with action plans to address any deficiencies noted.
Transportation Security
SJR provides risk-based security consulting services to the public transportation sector. SJR has in-depth experience conducting Threat and Vulnerability Assessments (TVAs) of public transportation operations all across the United States. We have experience with multiple modes of transportation including bus, light-rail and subway systems.
Additional Security Consulting Areas of Support
Security Strategy and Program Management * Development and Implementation of Policies and Procedures * Critical Infrastructure Protection * Security Education, Training, and Awareness * Crisis Management * Emergency Response/Contingency Planning * International Security *