Company Overview

Verint Situational Intelligence Solutions helps protect people, property and assets in mission-critical environments. Our comprehensive portfolio delivers a sophisticated framework for capturing enterprise-wide IP video and other security and operational information, and provides users with integrated analytics, situation management and operational management capabilities. Designed for use across the enterprise, transportation, retail and critical infrastructure markets, Verint solutions help address the top security and operations challenges facing today's organizations through advanced security and business intelligence, vertical solutions and subject matter expertise.
cis.verint.com
Product Areas
Verint Enterprise Video Management Software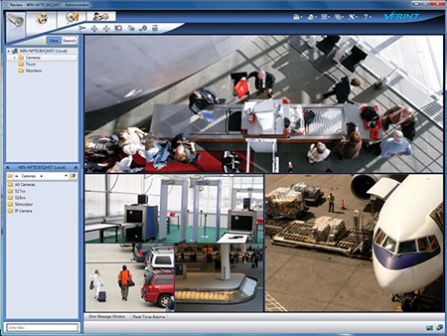 Verint Enterprise Video Management Software (VMS) streamlines video security operations and helps you rapidly make sense of the vast volumes of video and data you capture. Verint Enterprise Video Management Software offers policy-based video distribution, networked video viewing, and investigation management to help security staff rapidly detect, act, and investigate security breaches and other threats. Automated video system health monitoring helps IT staff manage large, geographically distributed video operations and streamlines video system uptime to help ensure video availability.
 Find Out More >>
Verint Situational Awareness Platform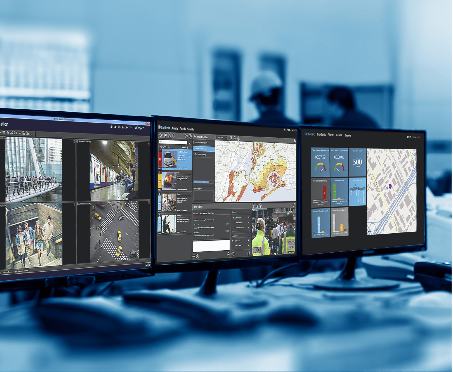 Verint Situational Awareness Platform™ brings multiple systems together and combines information from numerous sources. This provides real-time, relevant, and accurate assessments in order to facilitate decision making, enhance safety, and increase operational efficiencies across your organization.
 Find Out More >>
Verint VMS One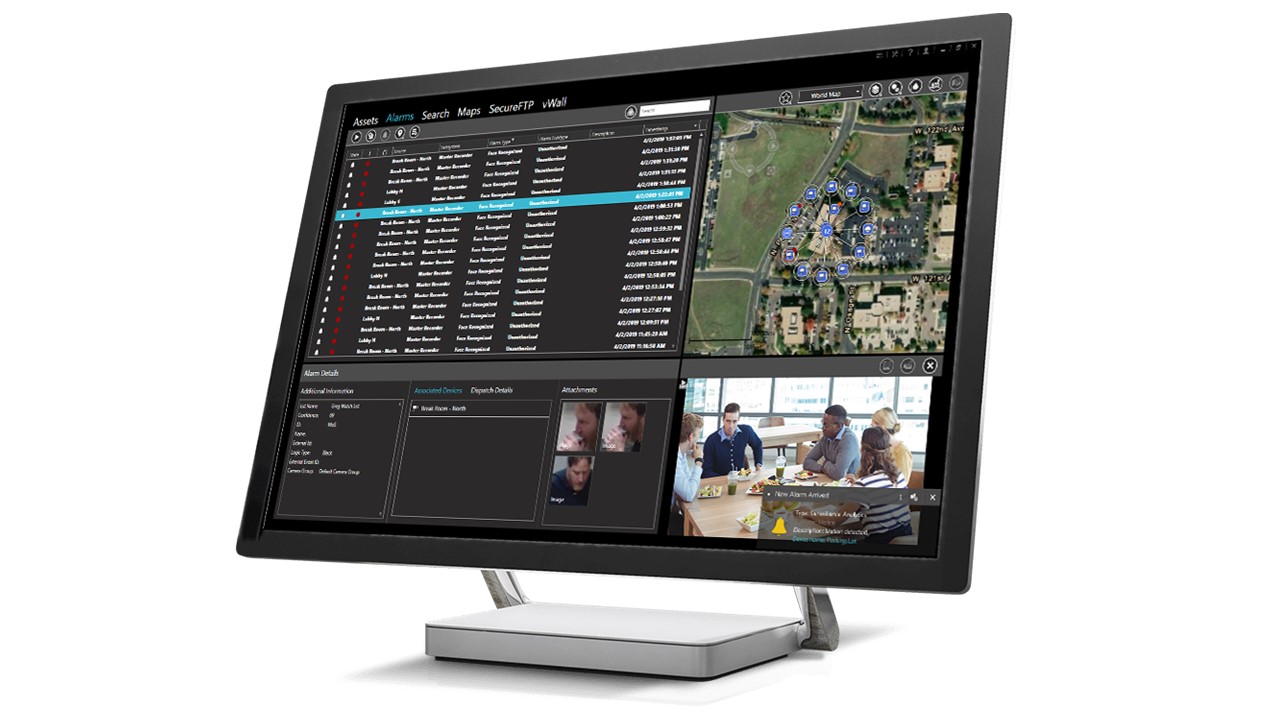 VMS One is the heart of the Unified Security Command Center for mission critical environments. Integrating enterprise grade video management, dynamic GIS maps, sophisticated event management & investigation engines, and extensive integrations to security sub-systems, VMS One transforms the SOC by enabling intelligent, data-driven security management and response while simplifying operations and reducing costs.
 Find Out More >>
Verint FaceDetect

Introducing Verint FaceDetect, facial recognition for the real world. By overcoming traditional limitations in video-based biometric analysis, FaceDetect allows you to find persons-of-interest in real-world situations. By working in low or changing light conditions, handling changes in suspect's age or appearance, FaceDetect can offer a highly-reliable security solution that can utilize your existing IP camera infrastructure.
 Find Out More >>
Verint IP Cameras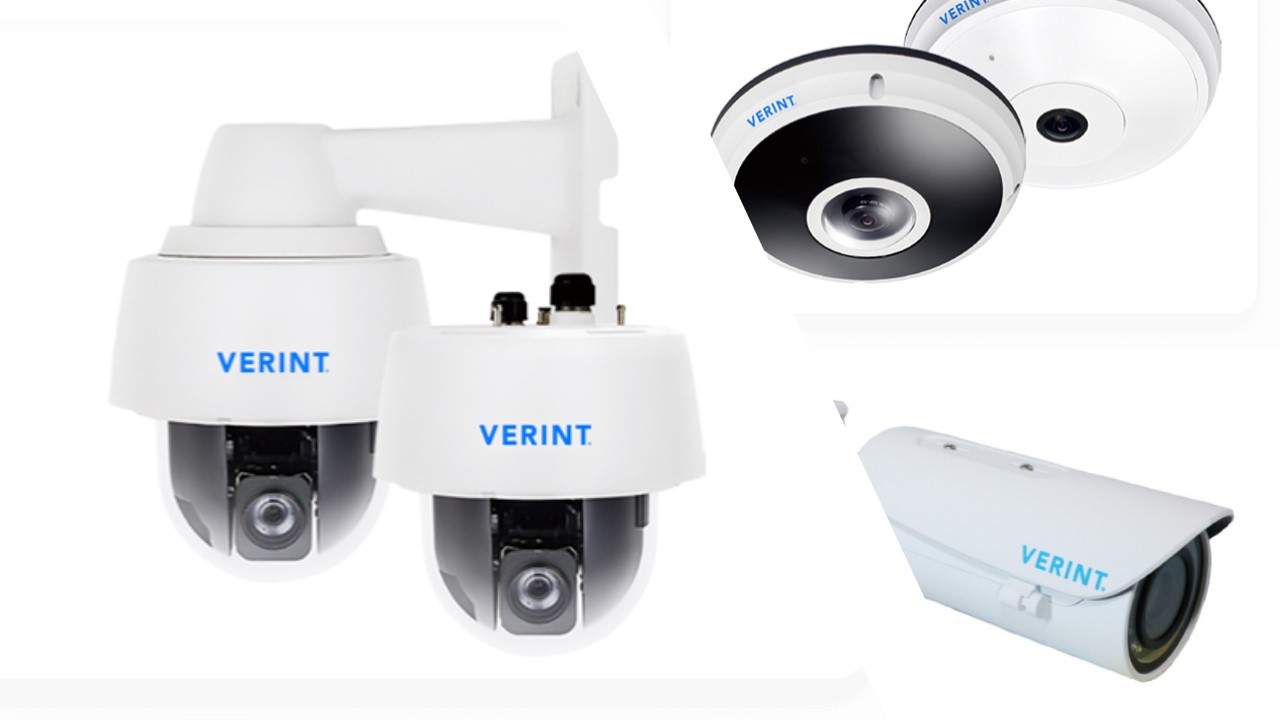 The Verint IP camera portfolio combines excellent video quality with ultra-efficient bandwidth management and comes in a variety of form factors, from fixed body and pan/tilt/zoom cameras to indoor and all-weather IP domes, to accommodate virtually any budget and video surveillance application. Superior high-definition video resolution and customizable multi-streaming compression formats ensure excellent performance with easy-to-install technology. With Verintís robust situational intelligence solutions portfolio, you can start anywhere and build a path toward the next generation Intelligent Security Operations Center.
 Find Out More >>
Surveillance Analytics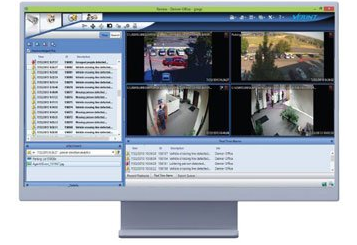 Verint Surveillance Analytics helps organizations make sense of vast amounts of security video and data, generating Actionable Intelligence for better decisions and faster, more effective action. This powerful suite of integrated analytic applications can automatically pinpoint potential breaches and significant events and send video alerts to the appropriate people, departments and agencies.
 Find Out More >>
Verint Network Video Recorders
Verint VMS V150 is a powerful IP-based network video recorder (NVR) platform that helps monitor and manage security operations. Designed for smaller footprint deployments, the VMS V150 provides advanced features,high-quality imagery, optimized bandwidth utilization, a secure embedded operating system and industry-leading system interfaces and is offered for an unsurpassed value.
Verint Single- and Multi-Port Encoders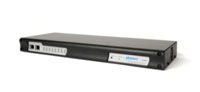 Verint eases IP video migration with a wide array of edge devices for indoor, single- and multi-camera applications. Verint video encoders feature the industry's most effective video encoding technology, designed to deliver excellent imagery, while using significantly less network bandwidth and storage than comparable video devices. Verint decoders offer high-definition technology and H.264 video decompression to enhance the functionality and versatility of Verint Virtual Matrix implementations. Verint edge devices are built for high performance and up to D1/30fps and easy installation and management using either Verint Enterprise Video Management Software or other software (via the Verint Advantage SDK).